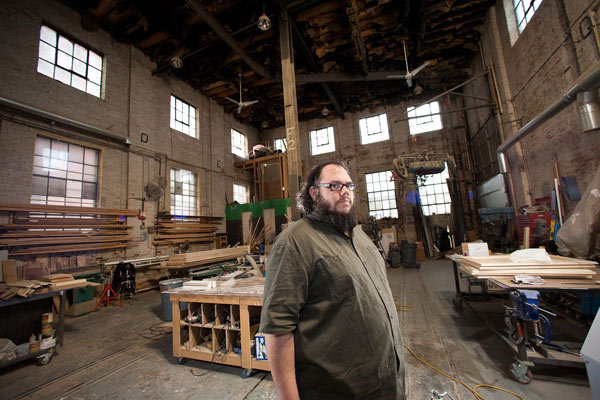 Dustin Carlson is an artist, curator, and cultural entrepreneur. In his sculptures, installations, exhibitions, and urban interventions, Carlson examines the conventions of being an "artist" intertwined with the world we all occupy. His highly crafted labor intensive work, with its formalist regime, has cultural ramifications that question our cultures social constructs differing often in an ironic, at times political yet playful way.

Carlson's wide and dynamic career in the visual arts, has given him insight into the complex relationship of production and consumption. Guided by these insights, Carlson creates environments, audio rhythms, and commercial iconography as a way to challenge conventional perceptions.

Along with making his own work, he is committed to the advancement of artists, creating exhibitions of national recognition. Several of these projects involved converting derelict buildings into cultural spaces that paved the way for many artist collectives to grow and flourish. The outcome of his commitment to these long term projects raises artists' expectation of what is possible, not only of themselves but of the civic structures that surround and support them.